Give Big Pittsburgh
Something BIG is coming! On November 28, starting at 12AM, visit our page and make a donation to us and/or to any of the great participating nonprofit organizations.
You will have 24 hours to make your donation, and all giving will end at 11:59PM on November 28.
You have a chance to be a part of our city's day of giving – an opportunity to unite our community around causes in which we truly believe and help nonprofit organizations connect to the community. Thank you!
---
December Concert – Holiday Pops
Friday 1 and Sunday 3, 2017
It's the most wonderful time of the year with our annual Toys for Tots drive. Join us for holiday favorites and Mozart with clarinetist, Alex Jones!

Bring 1 unwrapped toy to donate to Toys for Tots and receive a ticket to an upcoming Philharmonic concert.

Join us before the concert to browse our Mini Holiday Market featuring local artists and crafters such a Ceinwen King Smith and Ellen Carlins.

Fri 6:30-7:30 PM and
Sat 1:00-2:00 PM – Mini Holiday Market by local artists and crafters

Fri 7:30 PM and
Sat 2:00 PM – Concert


Afterwards enjoy seasonal ice cream flavors compliments of Graeter's Ice Cream and meet our musicians.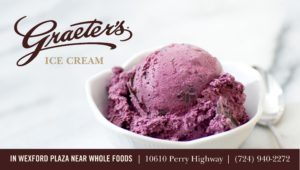 ---
2018 Young Artist Concerto Competition
The Philharmonic invites high school musicians performing on harp, strings, brass, or woodwinds to apply. Applicants must be residents of Allegheny, Butler, Beaver, Washington, or Westmoreland Counties.
The Young Artist Concerto Competition winner will perform with the Pittsburgh Philharmonic in our March 2018 Concerts and will receive a $250 scholarship.
---
2018 Young Composer Contest
The Philharmonic invites applications from residents of the Greater Pittsburgh Tristate Area. The Contest Winner will have their piece performed at The Pittsburgh Philharmonic's May 2018 Concerts and will receive a $250.00 prize.
---
Our 42nd Season!
In the 2017-2018 Concert Season:
All Friday concerts will be at Mt. Alvernia's Scotus Hall and are available by visiting here.
All Saturday/Sunday concerts will be at The Succop Theater at Butler County Community College. Tickets for all of our Friday night performances are available through Butler County Community College here.
---
Calling All String Players!
The Pittsburgh Philharmonic is actively seeking string players to join our ranks, particularly violinists and bassists.
Regular rehearsals occur on Monday nights 7:15-9:45pm.
Visit our auditions page for more details!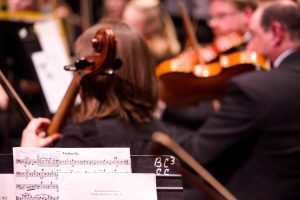 Season Venues
---
Friday Venue:
Scotus Hall
Mount Alvernia Campus
146 Hawthorne Road
Pittsburgh, PA 15209
Time: 7:30 PM
---
Saturday/Sunday Venue:
Succop Theater
Butler County Community College
107 College Drive
Butler, PA 16002
Time: 7:30/2:00 PM
---
DONATE